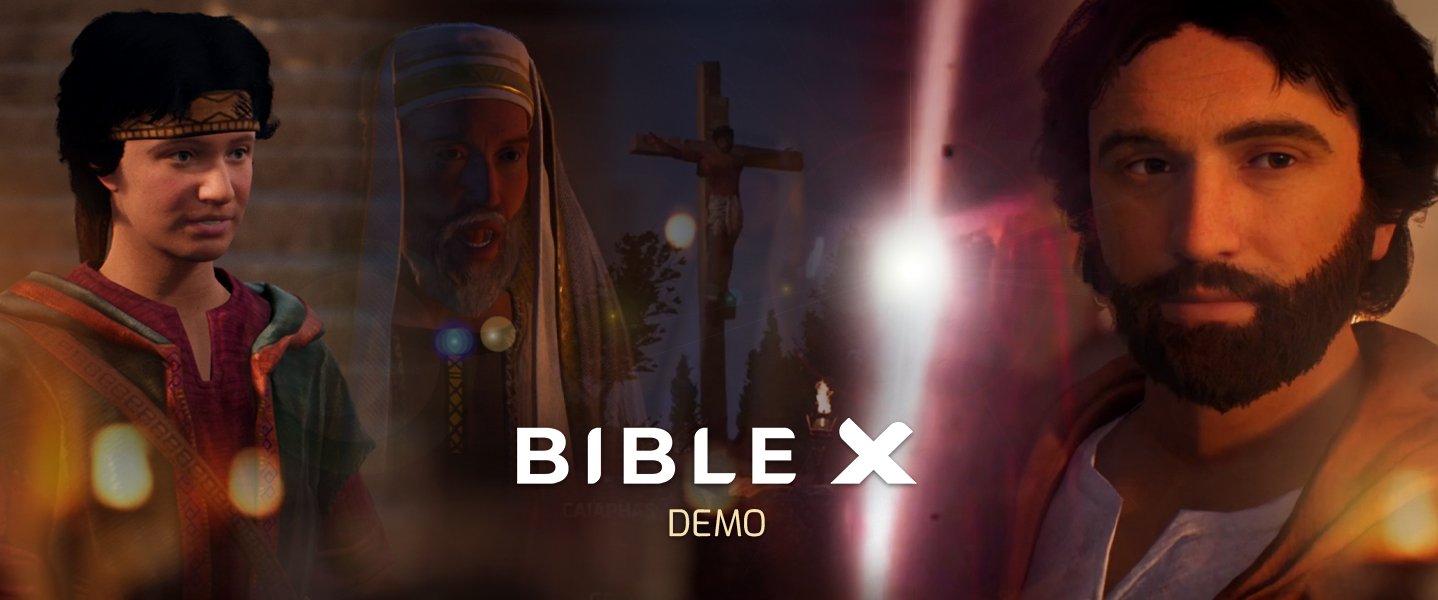 Bible X - Demo
Early Demo 1.0 - Released!
---
Our early demo is ready to play!
Come experience ancient Jerusalem with us
For the past two years, we've been working hard developing a 3D video game where you can experience Biblical events that took place in history.
We realize that "Christian video game" is a virtually non-existent genre, but we really hope that we can be part of changing that. Our goal is to bring an interactive and immersive new way of discovering the Bible, especially for youth under 18 years old.
That's one of the reasons why we're releasing this demo.
We want to create an experience that is as fun, engaging and memorable as possible for our target audience. And we really need you guys' input to help make our game as good as it can be!
We've created a demo that is a small slice of the full game, containing the game's core elements. Our goal is to test these elements and refine them, possibly experimenting with new features and including them in future updates for further testing.
If you're curious to try our demo, we encourage you to give it a shot and let us know what you think.

Thanks for checking out our game!